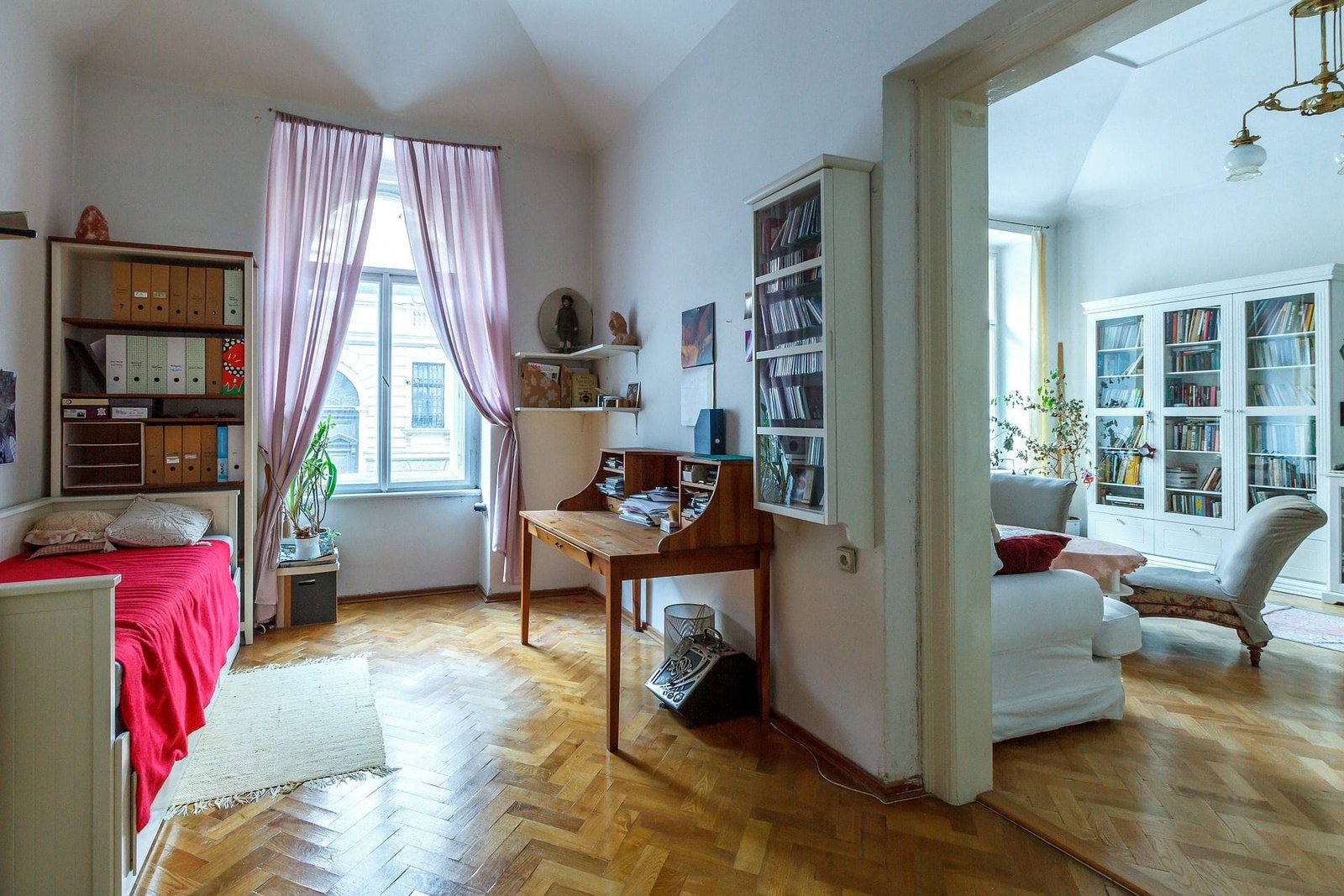 Studio type, two-bedroom, Loft/Duplex, are some common apartments for rent. Maybe you've heard of 1.5 rooms. In this article, we'll be discussing all you need to know about One-bedroom apartments with Ziptoss's help.
1.5 Room/One Bedroom apartment
A one-bedroom apartment (1.5룸) refers to a room where the bedroom is separated from the kitchen and living room. To put it simply, it is slightly similar to the size of an elegant studio apartment, and it is combined with the kitchen space. The facilities of the house are the same as a studio-type apartment, but the area is a bit larger so there is no problem with space when one or two people are living in a one-bedroom apartment, and the living space can be used more diversely. (Need to confirm with the host whether two people can live in because some 1.5 rooms are also limited to only one resident) But the price of one-bedroom apartments is higher than that of one room.
Advantages
With a bedroom provided, you have more privacy in a one-bedroom apartment than a studio-type apartment. Whenever you have guests, you can hide all valuable items in your bedroom for safekeeping and have personal space.
An open space is practical for those who often hold celebrations and gatherings. It's a way to make use of every space in your apartment, not only will it look more spacious but if you have more guests, they can find their own space and be comfortable walking around without walls in every part of your home.
Another advantage of having a bedroom is you have more storage space. When having a small space, keeping it tidy is a challenge especially when you have a lot of things. Having storage space in the bedroom can be useful when cleaning or keeping things out of the way to make your apartment look neat.