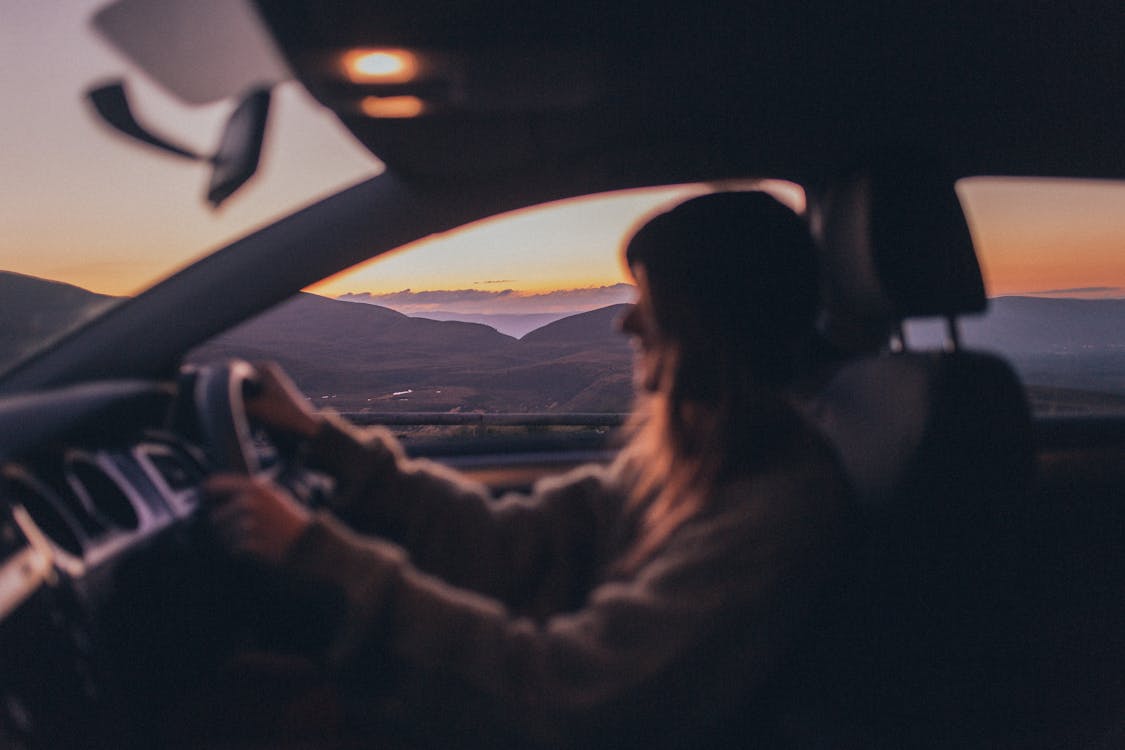 Having the most reliable and safe transportation system, South Korea has one of the most convenient transportation for locals and tourists. There will be times where you want to explore more like hidden gems around Seoul or have a long road trip with friends in South Korea, you can drive around to find these places but first, you'll need to get a driver's license. Ziptoss has made a quick guide for you to get a driver's license in South Korea!
There are three options for you to get a driver's license in South Korea:
International Driving Permit (IDP)
For short-term visitors (tourists or foreigners with a short-term visa), this is a good option since IDPs will only give you permission to drive for a short time.
Be sure that you have a passport, IDP, and foreign driver's license when driving a vehicle.

If your foreign driver's license is expired, then your IDP isn't valid as well.

You can simply use your IDP when you want to rent a car in South Korea as long as your foreign driver's license is valid for about 1-2 more years.
Exchange a foreign driver's license
You can use your original driver's license in exchange for a Korean driver's license and you can have it back after.
Requirements:
Original Foreign driver's license

Apostille driver's license. This can be certified at the state level.

Certificate of facts concerning entry and exit

12,000 Won-20,000 Won. The fee will depend on your home country if it is on the reciprocity agreement list or not (you can check the complete list online to check).

Take the aptitude test and medical exam.
Direct application for a driver's license.
This is the way to go if you would be staying in South Korea permanently or for a long time. It might be a longer process compared to the other two options, but it will be permanent and you are free to use it whenever you want while you're in South Korea.
Apply for a Driver's education course. You will have to start from scratch. This class lasts for 1 hour and you need to have a photo ID with you to get into class. This class is free for all, and you can ask for English subtitles if you are having trouble understanding the Korean language.

Medical check.

A medical check is required for getting a license in South Korea, costing around 6,000 Won at the regional examination office(or you can also have a medical check at your preferred hospital.

Written exam.

This exam consists of 40 questions with no time limit. If you do fail in this written exam, you can take it again the next day(if you fail again, you have to pass it within the year or you'll be repeating the entire application process again in the next year) The written exam costs at around 7.500 Won.

Driving test.

There will be two driving tests to take in this process. The first one is with a driving instructor to prove you know the basics of driving and the functions of a car. There will be a timer set for the driving test and a fee of 18,000 Won.

Temporary license.

If you've passed all of the steps above, you will be given a temporary license valid for 1 year with a fee of 3,500 Won.

Road exam.

The final step is the road exam where the instructor will be there to observe if you know how to use a car properly, drive with different settings, and how you would respond to emergencies. If you did not pass the first time, you can try again after 3 days. You will have to pass the road exam while your temporary license is still valid. This will cost 25,000 Won, once you've passed and finished all the steps, you can claim your

Korean driver's license

at the driver's license office.