Values are very important in Korean culture. These values are reflected through words and actions. Ziptoss has made a list of different common Korean greetings! and common phrases you can use while you're staying in South Korea.
Handshakes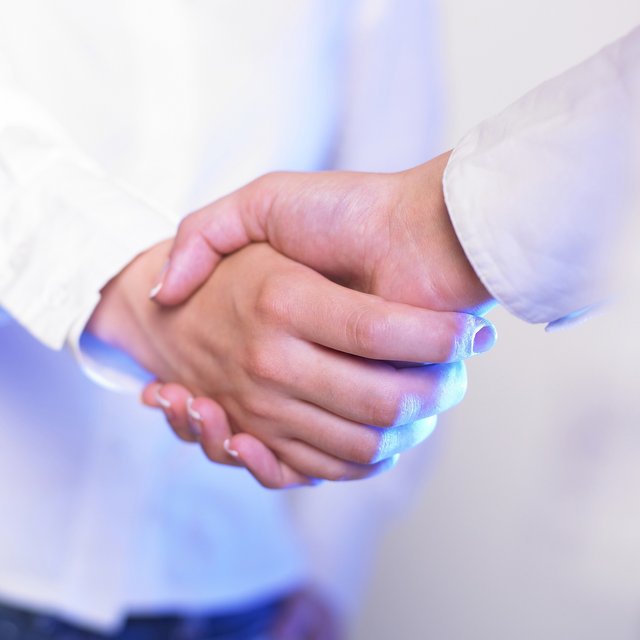 As a universal greeting, handshakes are also used to greet people in South Korea. A Korean handshake is when you use both hands(the other hand is to support your forearm while shaking the other person's hand), and a light grip of the hand is preferred by most South Koreans. Usually, women do not offer handshakes first, the man has to initiate the handshake.
Bowing
The most basic greeting in Korean culture is bowing. Bowing means you're showing politeness and respect to your seniors. Close friends also bow to each other on special occasions when needed. Posture is also important in bowing, it should occur from your waist(not the neck). Here are different types of bows you need to know:
● Respectful Bow- The respectful bow is the most common bow used when greeting almost everybody.
● Casual Bow- This is usually used to greet someone close to you(when in small or crowded spaces) when you can't do deeper bows. This is also used when greeting a senior that you see several times in a day.
● Big Bow- This bow is done when a man is bending fully down on their knees with hands on the ground, or when a woman is slightly sitting down with legs together and hands near the chest. Big bows are used for special occasions(such as weddings, funerals, ancestral rites, greeting elders that you haven't seen in a long time, etc.) and for showing extreme remorse or gratitude.
● "Belly Button" Bow- This bow is named after the gesture of clasping your hands together and placing them near the navel during a bow. This is usually used by salespeople and flight attendants.
● 90-degree Bow- With your back bent forward to a 90-degree angle while you bow. This bow shows respect, service, and obedience to a person.
Language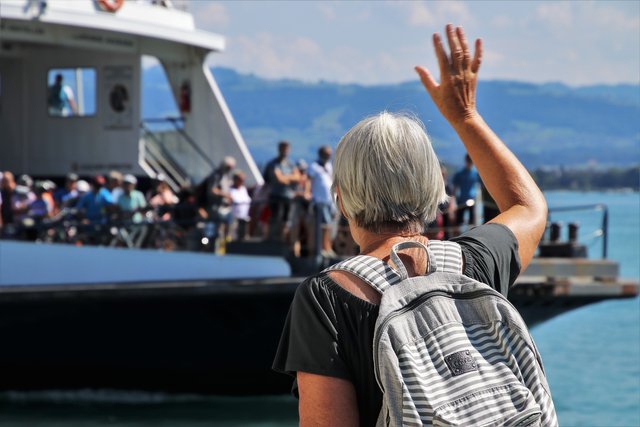 ● Hello!/Hi!- Annyeong Haseyo! (안녕하세요!)
● Hello!/Hi! (informal)- Annyeong! (안녕!)
● Hello!/Hi! (informal)- Annyeong Hasimnikka! (안녕하십니까!)
● Welcome!- Hwangyong Hamnida(환영합니다!)
● How are you?- Eotteoke Jinaeseyo? (어떻게 지내세요?)
Other phrases you can use for greeting
● Hello(for phone calls)- Yeoboseyo(여보세요)
● Did you have a good meal?- Shiksa hashutsuyo? (식사하셨어요?)
● Pleased to meet you/Nice to meet you- Mannaseo Bangapseumnida(만나서 반갑습니다)
● Long time no see- Oraenmanieyo(오랜만이에요)
● Please stay well- Annyeong Hi Gyeseyo(안녕히 계세요)
● Yo!/Hey!- Ya! (야!)
Times of day
Good morning!
● Annyeong hashimnikka(안녕하십니까)
● Joheun achim imnida(좋은 아침입니다)
Good Afternoon!
● Annyeong hashimnikka(안녕하십니까)
Good Evening!
● Joheun jeonyeo imnida(좋은 저녁입니다)
Good Night!
● Annyonghi jumushipsiyo(안녕히 주무십시오)
● Jal jja (informal)/ Jal jjayo (formal) (잘 자/ 잘 자요)
Special occasions
Good Luck!
● haeng un eul bil eo yo (formal)(행운을 빌어요)
● haeng un eul bin da (informal)(행운을 빈다)
● hwaiting(화이팅)
Happy Birthday!
● saeng-il chukha hamnida (formal)(생일 축하합니다)
● saeng-il chukha deurimnida (formal)(생일 축하드립니다)
● saengsin chukha deurimnida (formal)(생신 축하드립니다)
● saeng-il chukha hae (informal)(생일 축하해)
Congratulations!
● chughahaeyo!(축하해요!)
● hwaiting(화이팅)
Merry Christmas!
● jeulgeoun seongtanjeol(즐거운 성탄절 보내세요)
● bonaesigo saehae bong manh-i badeuseyo(새해 복 많이 받으세요)
● meri keuriseumaseu(메리 크리스마스)
Happy New Year!
● haengboghan saehae doeseyo(행복한 새해 되세요)
● saehae bog manh-i badeuseyo(새해 복 많이 받으세요)
● saehae bog manh-i bad-eusigo, gajeong-e hangsang us-eumkkoch pisigil giwonhabnida(새해 복 많이 받으시고,가정에 항상 웃음꽃 지시길 기원합니다)